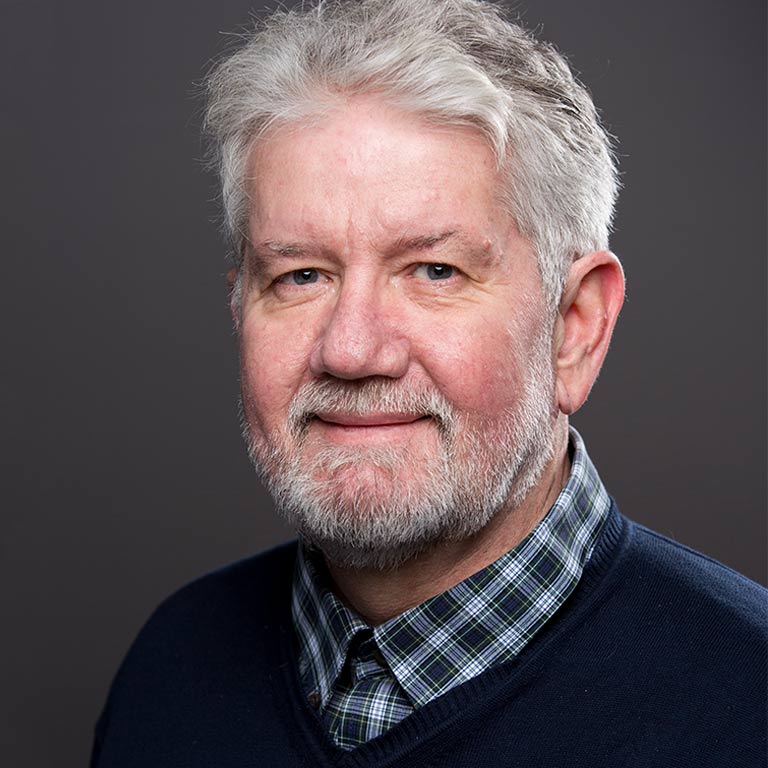 Phone:

812-855-9101

Email:

hornerdg@indiana.edu
IU School of Optometry

Biography
Dr. Horner completed his clinical training in optometry at Pacific University in 1974. After several years of private practice, Dr. Horner completed the M.S. (1984) and the Ph.D. (1987) degrees in physiological optics at the University of Houston. With the receipt of an individual postdoctoral award (F-32) from the National Institutes of Health, Dr. Horner spent a year at the University of California, Berkeley, School of Optometry working as a postdoc with Clifton Schor, O.D., Ph.D.
In January 1988, Dr. Horner joined the faculty at Indiana University as an assistant professor and received tenure in 1995. He became a fellow of the American Academy of Optometry in 1992.
Dr. Horner is the faculty advisor to the student VOSH organization and was the main force behind establishing a fourth-year clinic rotation in Guanajuato, Mexico.
Education
Doctor of Optometry, Pacific University (1974)
Master of Science in Physiological Optics, University of Houston (1983)
Ph.D. in Physiological Optics, University of Houston (1987)
Research
Dr. Horner's initial research interest was an extension of his clinical interests in binocular vision and pediatrics working on the motor aspects of the visual system. Working in conjunction with Cliff Schor, he tested a model of accommodation and vergence interaction in patients who were under therapy for binocular vision problems. The collaboration extended to examining mechanisms of adaptation of the versional eye movement system to extend our understanding of how the motor system adapts to aging or acute changes that could occur with new spectacles or traumatic injury.
At Indiana University Dr. Horner's main research thrust has been in the area of myopia control and remediation as well as quantitative aspects of corneal shape and optics. He is one of the principal investigators in a large multidisciplinary project on learning disabilities.
Publications
2001 Lowther AH, Rainey BB, Goss DA, Kidd G, Swartz TL, Horner DG. The Developmental Eye Movement test as a predictor of word recognition ability. J Optometric Vis Dev, 32 (Spring) 9-14.
2001 Thibos LN, Horner D. Power Vector Analysis of the Optical Outcome of Refractive Surgery. J Catarract and Refractive Surgery 27(1): 80-85.
2000 Horner DG, Soni PS, Goss D. What is the relationship between axial elongation and myopia progression. Eds Thorn F, Troilo D. Gwiazda J. Myopia.
2000: Proceedings of the VIII International conference on Myopia. Conference on Myopia 2000, Inc.
2000 Horner DG, Soni PS, Vyas N, Himebaugh NL. Longitudinal changes in corneal Asphericity in Myopia. Optometry & Vision Science 77(4): 198-203.
1999 Horner DG, Soni PS, Salmon TO, Schroeder TL. Myopia Progression in Adolescent Wearers of: Soft Contact Lenses vs. Spectacles, Optometry & Vision Science 76(7): 474-479.
1998 Horner, D.G. and Salmon, T.O. Accuracy of the EyeSys 2000 in measuring surface elevation of calibrated aspheres. International Contact Lens Clinic, v.25, no.6 (November-December): 171-177.
1998 Horner DG, Lueck KJ, Reid DA. Helping the needy and enhancing clinical training in the third world. Journal of Optometric Education. 23(2) 48-53.
1998 Horner DG, Salmon TO, Soni PS. Chapter 17, Corneal Topography. In Benjamin WJ Editor: Borish's Clinical Refraction, W.B. Saunders Company, Philadelphia.