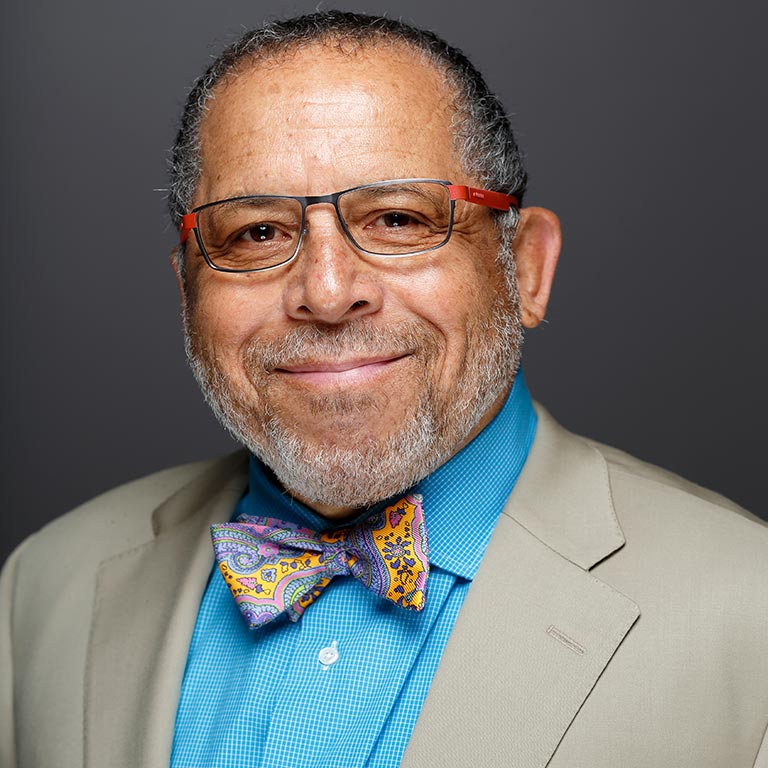 Phone:

812-856-5700

Email:

marshall@indiana.edu
Bryan Hall

Biography
Edwin C. Marshall, O.D., M.S., M.P.H. was the Indiana University vice president for Diversity, Equity and Multicultural Affairs. He was also a professor of optometry and adjunct professor of public health. Prior to being named an IU vice president, Dr. Marshall was the associate dean for Academic Affairs and Student Administration at the Indiana University School of Optometry.
Dr. Marshall was the founding Chair of the Minority Health Advisory Committee of the Indiana State Department of Health and Vice Chair of the Indiana Public Health Institute. He has served as chair of the National Commission on Vision and Health, Chair of the Executive Board and Vice President (USA) of the American Public Health Association, and Chair of The Nation's Health Editorial Advisory Committee.
He is a past president of the National Optometric Association, the Indiana Optometric Association, and the Indiana Public Health Association. He also has served on the Indiana Commission on Excellence in Health Care's Data and Quality Subcommittee, the Indiana Health Care Professional Development Commission, the Indiana Chronic Disease Advisory Council, the Benefits and Cost-Sharing Subcommittee of the Governor's Advisory Panel on the Indiana Children's Health Insurance Program, the Board of Directors of Bloomington Hospital, and as a member of the Joint Commission on Accreditation of Healthcare Organizations Roundtable on Health Literacy and Patient Safety.
Dr. Marshall currently serves as a member of the National Eye Health Education Program Planning Committee of the National Eye Institute, the Diversity Advisory Board of Transitions Optical, and the Indiana Interagency State Council on Black and Minority Health.
Dr. Marshall is a Distinguished Practitioner in the National Academies of Practice and a former US Public Health Service Primary Care Policy Fellow. He is a past recipient of the Tony and Mary Hulman Health Achievement Award in Public Health and Preventive Medicine from the Indiana Public Health Foundation, the State Health Commissioner Award for Excellence in Public Health, the Distinguished Service Award from the Vision Care Section of the American Public Health Association, the Distinguished Hoosier Award from the Office of the Governor, the Carel C. Koch Memorial Medal from the American Academy of Optometry, the Indiana Optometrist of the Year Award from the Indiana Optometric Association, the National Optometrist of the Year Award from the American Optometric Association, and the Person of Vision Award from Prevent Blindness Indiana.
In 2009, Dr. Marshall was inducted into the National Optometry Hall of Fame.
Education
Doctor of Optometry, IU School of Optometry (1971)
Master of Science, Indiana University (1979)
Master of Public Health, University of North Carolina (1982)
Publications
"Through Our Children's Eyes: The Vision Status of Indiana School Children," a report to the Indiana State Health Commissioner and the Indiana Superintendent of Public Instruction.
Data and Health Disparities: Shifting the Paradigm in Communities (presentation at National Minority Health Month National Leadership Summit, 2004).