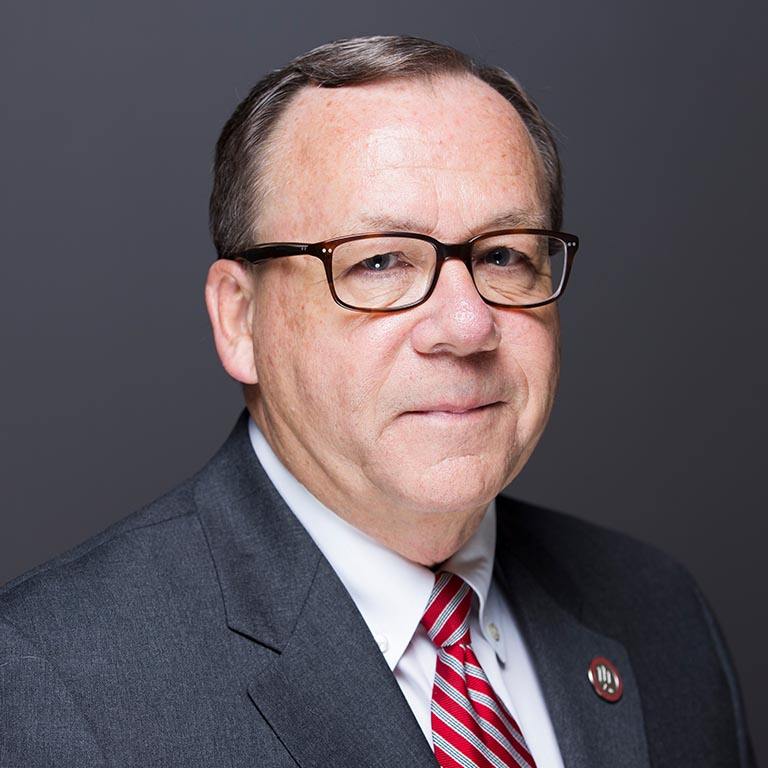 Phone:

812-855-5446

Email:

pence@indiana.edu
Departments:

Atwater Eye Care Center
IU School of Optometry, OPT 226

Biography
Dr. Neil A. Pence has been a member of the IU School of Optometry faculty since 1979. He currently serves as the Associate Dean for Clinical and Patient Care Services, overseeing all activity in the IUSO clinics and patient care services.
Dr. Pence has lectured internationally in the area of contact lenses and corneal and anterior segment disorders. He has also written and lectured on practice management topics. He currently serves on the editorial board of the Contact Lens Spectrum journal, writing the "Materials and Design" Column. He has served as the Chair of the Association of Contact Lens Educators, and been a past Executive Board Member of the International Association of Contact Lens Educators.
Dr. Pence has maintained a private practice in Columbus, Indiana, since graduating from IUSO. He also has served as an advisor and consultant for numerous companies and groups within the contact lens industry.
Dr. Pence is the founding faculty advisor for the Private Practice Club at IUSO, and for the Gold Key Honorary at IUSO, which recognizes outstanding student leadership.
Education
Doctor of Optometry, Indiana University School of Optometry
Courses taught
Clinical Assessment I (V 755)
Clinical Assessment II (V 756)
Advanced Contact Lenses (V 752)
Business Aspects of Optometry (V 758)
Clinical teaching in the Cornea and Contact Lens Service