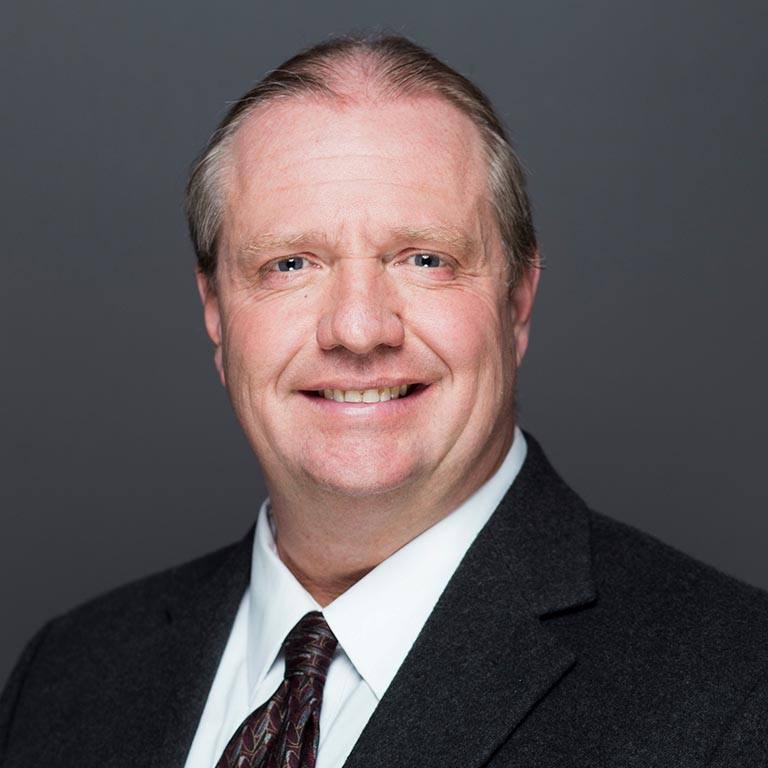 Phone:

812-856-0124

Email:

nport@iu.edu
Indiana University School of Optometry
800 E Atwater Ave
Room 506

Bloomington,
IN
47405-3635
Biography
Dr. Nicholas Port completed his undergraduate training at NYU's Center for Neural Science (1990) and completed his pre-graduate training at the Centre for Cognitive Neuroscience at Oxford University (1991). He received his Ph.D. in Neuroscience from the University of Minnesota in 1997. Dr. Port did his postdoctoral training at the Laboratory for Sensorimotor Research at the National Eye Institute. He joined the faculty of the IU School of Optometry in August 2005.
Education
Ph.D. in Neuroscience, University of Minnesota (1997)
Courses taught
Ocular Motility (V 665)

Systems Approach to Biomedical Sciences (SABS1) (V 542)

Special Topic:   Neurobiology of mTBI/Concussion (V 768)
Research
My research efforts are currently focused on
the effects of concussion/mTBI on human behavior,

epidemiological studies of concussion in collegiate athletes,

the neurobiology of concussion in humans and pre-clinical models, and

studies of the development of human conjugate eye movements and binocular vision systems.
Publications
Ferris LM, Kontos AP, Eagle SR, Elbin RJ, Clugston JR, McCrea MA, McAllister TW, Broglio SP, Pasquina P, 

Port NL

.

(Accepted)

  Utility of VOMS, SCAT, and ImPACT baseline evaluations for acute concussion identification in collegiate athletes: Findings from the NCAA-DoD CARE Consortium. Am J Sports Med 

Eagle SR, Ferris LM, Mucha A, Sinnott A, Marchetti G, Trbovich A,

Port N

, Clugston J, Ortega J, Collins MW, Broglio SP, McAllister T, McCrea MA, Pasquina P, Kontos AP, CARE Consortium Investigators (2021)  Minimum detectable change and false positive rates of the vestibular/ocular motor screening (VOMS) tool: an NCAA-DoD care consortium analysis.  Brain Inj 

(online ahead of print)

Caron B, Bullock D, Kitchell L, McPherson B, Kellar D,  Cheng H, Newman S,

Port NL

, Pestilli F (2021) Human white matter microstructure predicts elite sports participation.  Nature Scientific Data 8:56

Ferris LM, Kontos AP, Eagle S, Elbin RJ, Collin MW, Mucha A, Clugston JR,

Port NL

  (2021)  Predictive Accuracy of the Sport Concussion Assessment Tool 3 and Vestibular/Ocular-Motor Screening, Individually and In Combination: A National Collegiate Athletic Association-Department of Defense Concussion Assessment, Research and Education Consortium Analysis.  Am J Sports Med 49: 1040-1048

Kontos AP, Eagle SR, Marchetti G, Sinnott A, Mucha A,

Port N,

Ferris LM, Elbin RJ, Clugston J, Ortega J, Broglio SP, McAllister T, McCrea M, Pasquina P, Collins MW, CARE Consortium Investigators: Brooks A, Buckley T, Mihalik J, Miles C  (2021)  Discriminative utility of VOMS in identifying concussed from healthy collegiate athlete controls: an NCAA-DoD CARE Consortium study.  Am J Sports Med 49: 2211-2217

Daniels CJ, Rajpal S, Greenshields JT, Rosenthal GL, Chung EH, Terrin M, Jeudy J, Mattson SE, Law IH, Borchers J, Kovacs R, Kovan J, Rifat SF, Albrecht J, Bento AI, Albers L, Bernhardt D, Day C, Hecht S, Hipskind A, Mjaanes J, Olson D, Rooks YL, Somers EC, Tong MS, Wisinski J, Womack J, Esopenko C, Kratochvil CJ, Rink LD Big Ten COVID-19 Cardiac Registry Investigators  (2021)  Prevalence of Clinical and Subclinical Myocarditis in Competitive Athletes With Recent SARS-CoV-2 Infection: Results From the Big Ten COVID-19 Cardiac Registry.  JAMA Cardiol  (online ahead of print)

McCaslin AG, Vancleef K, Hubert L, Read JCA,

Port NL

  (2020) Stereotest Comparison: Efficacy, Reliability, and Variability of a New Glasses-Free Stereotest.  Trans Vis Sci Tech 9: 1-14

Liu S, Ferris LM, Hilbig S, Asamoa E, LaRue JL, Lyon D, Connolly,

Port NL

, Appelbaum LG (2020).  Dynamic vision training transfers positively to batting practice performance among collegiate baseball batters.  Psychology of Sport and Exercise 51: 1-13

Caccese JB, Houck Z, Kaminski TW, Clugston JR, Iverson GL, Bryk KN, Oldham JR, Pasquina PF, Broglio SP, McAllister TW, McCrea M, Hoy AMR, Hazzard JB Jr, Kelly LA, Ortega JD,

Port N

, Putukian M, Langford TD, Giza CC, Goldman JT, Benjamin HJ, Schmidt JD, Feigenbaum LA, Eckner JT, Mihalik JP, Miles JD, Anderson S, Master CL, Collins MW, Kontos AP, Chrisman SPD, Brooks A, Jackson JC, McGinty G, Cameron KL, Susmarski A, O'Donnell PG, Duma S, Rowson S, Miles CM, Bullers CT, Dykhuizen BH, Lintner L, Buckley TA, CARE Consortium Investigators (2020)  Estimated age of first exposure to American football and outcome from concussion.  Neurology 95:e2935-2844  

Brett BL, Kramer MD, McCrea MA, Broglio SP, McAllister TW, Nelson LD; CARE Consortium Investigators, Hazzard JB Jr, Kelly LA, Ortega J,

Port N,

Pasquina PF, Jackson J, Cameron KL, Houston MN, Goldman JT, Giza C, Buckley T, Clugston JR, Schmidt JD, Feigenbaum LA, Eckner JT, Master CL, Collins MW, Kontos AP, Chrisman SPD, Duma SM, Miles CM, Susmarski A  (2020)  Bifactor Model of the Sport Concussion Assessment Tool Symptom Checklist: Replication and Invariance Across Time in the CARE Consortium Sample.  Am J Sports Med 38:2783-2795

Brett BL, Breedlove K, McAllister TW, Broglio SP, McCrea MA; CARE Consortium Investigators, Hoy AMR, Hazzard JB Jr, Kelly LA,

Port N

, Putukian M, Pasquina P, Jackson J, McGinty G, O'Donnell P, Cameron KL, Houston MN, Giza C, Benjamin HJ, Buckley T, Clugston JR, Schmidt JD, Feigenbaum LA, Mihalik JP, Guskiewicz K, Anderson S, Master CL, Collins MW, Kontos AP, Chrisman SPD, Brooks MA, Rowson S, Miles CM, Susmarski A.  (2020)  Investigating the Range of Symptom Endorsement at Initiation of a Graduated Return-to-Play Protocol After Concussion and Duration of the Protocol: A Study From the National Collegiate Athletic Association-Department of Defense Concussion, Assessment, Research, and Education (CARE) Consortium.  Am J Sports Med  48: 1476-1484

Keller DA, Newman SD, Pestilli F, Cheng H,

Port NL

(2018)

Comparing fMRI activation during smooth pursuit eye movements among contact sport athletes, non-contact sport athletes, and non-athletes.  Neuroimage Clinical 18:413-424 

Seemiller ES.,

Port NL

, Candy TR (2018)  The gaze stability of 4-to 10-week-old human infants.  Journal of Vision 18: 15

Port NL

, Trimberger J, Hitzeman S, Redick B, and Beckerman S (2016)   Micro and regular saccades across the lifespan during a visual search of "Where's Waldo" puzzles.  Vision Res 118:144-157

Wu Z, Begeley CG,

Port N

,

Bradley A, Braun R, King-Smith E (2015)  The effects of ocular surface stimulation on blinking and tear secretion.  Invest Ophthalmol Vis Sci  56(8) 4211-4220

Grogg JA,

Port NL

(2014)  Retinal Tear Presenting in a Patient with Ectodactyly Ecotdermal Dysplasia.  Optom & Vis Sci  91(4S) S55-S60

Tahayori B,

Port NL,

Koceja DM (2012)  The inflow of sensory information for the control of standing is graded and bidirectional.   Exp Brain Res  20(3):242-245

Jansen ME, Begley CG, Himebaugh NH, and

Port NL

(2010) Effect of contact lens wear and a near task on tear film break-up.  Optom Vis Sci   87(5):350-357