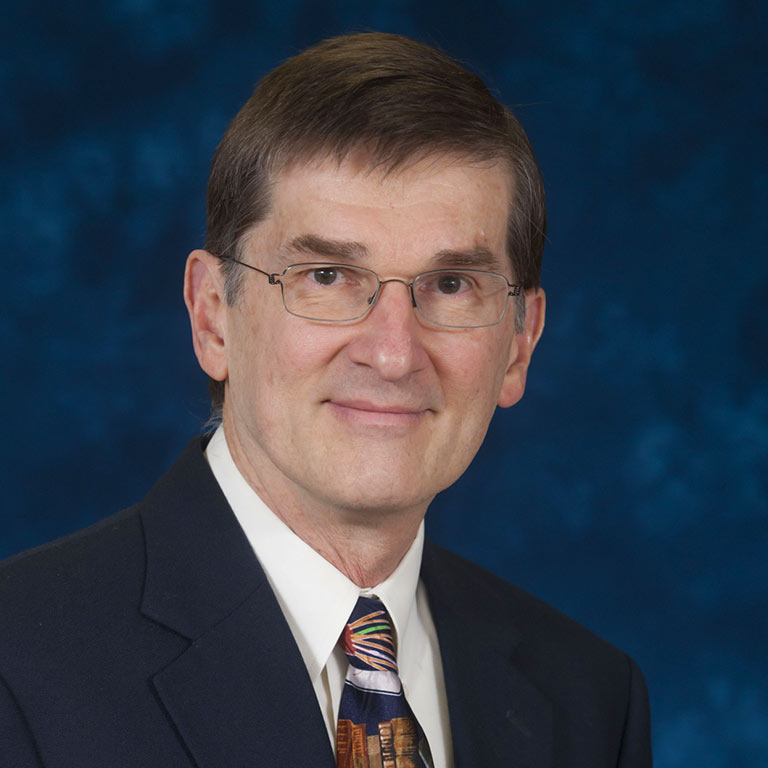 Phone:

812-855-5379

Email:

dgoss@iu.edu
Indiana University School of Optometry
Room 530
800 E Atwater Ave

Bloomington,
IN
47405-3635
Biography
David A. Goss holds degrees from Illinois Wesleyan University, Pacific University, and Indiana University. Before entering graduate school at Indiana, he practiced optometry in the office of Drs. Lande and Crouch in Storm Lake, Iowa. He served on the faculty of Northeastern State University College of Optometry (Tahlequah, Oklahoma) from 1980 to 1992. He has been professor of optometry at Indiana University since 1992.
Dr. Goss has been a member of the Editorial Board for Optometry and Vision Development (1997–2012), a member of the Review Board for the Journal of Behavioral Optometry (2004–2012), and a member of the Journal Review Board for Optometry and Visual Performance (2013–present).
Education
B.A. in Biology, Illinois Wesleyan University (1970)
Doctor of Optometry, Pacific University (1974)
Ph.D. in Physiological Optics, Indiana University School of Optometry (1980)
Courses taught
Dr. Goss's current teaching assignments are courses in the theory, measurement, diagnosis, and management of binocular vision problems and in basic therapy.
Clinical Sciences II (V 551)
Clinical Sciences III (V 652)
Binocular Vision (V 666)
Guest lectures on various topics, including history of optometry
Research
Dr. Goss's current research and scholarly activity centers on two different areas, one being clinical testing and analysis procedures for accommodation and convergence, and the other being optometry history. Coincident with the evolution of the standard optometric examination is the importance of continuing to evaluate the best clinical methods to assess accommodation and vergence function. To this end, Dr. Goss is examining the repeatability of and comparisons among clinical tests of accommodation and convergence, the effect of nearpoint lenses on accommodative response, and related topics.

The study of optometry history is important to the profession because it helps to better understand its present status, to plan for the future in a more informed manner, and to honor those individuals who have made the profession what it is today. Dr. Goss's historical research focuses largely on the relation of book and periodical literature to the development of optometry, on the history of optometric education, and on the lives of persons who have contributed to our knowledge of binocular vision.