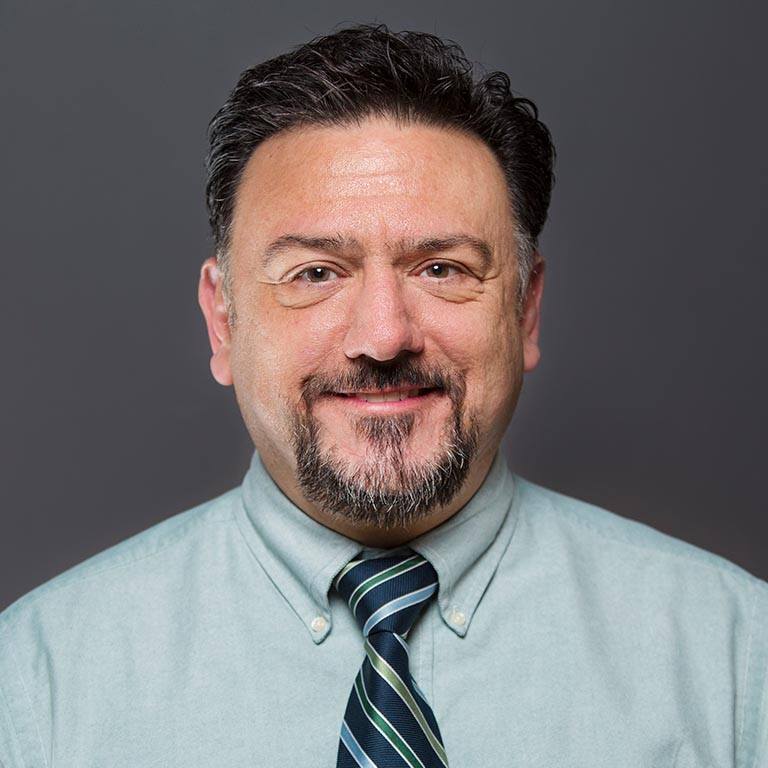 Phone:

812-855-4651

Email:

jajedlic@indiana.edu
Departments:

Atwater Eye Care Center
Biography
Dr. Jason Jedlicka is a residency and fellowship trained optometrist, having completed a residency in Cornea and Specialty Contact Lenses at Pennsylvania College of Optometry in 1997 as well as a fellowship in Anterior Segment Disease at Minnesota Eye Consultants in 1998. He was the Chief of the Contact Lens Service at the University of Minnesota Department of Ophthalmology from 2000 to 2010.
He has served as Clinical Adjunct Faculty for the Pennsylvania College of Optometry and the Illinois College of Optometry.
He is currently the President of the Scleral Lens Education Society, and incoming Chair of the Membership Committee of the Academy of Optometry.
He is a fellow of the American Academy of Optometry (FAAO), the Scleral Lens Education Society (FSLS), and the Contact Lens Society of America (FCLSA).
He has lectured internationally and written many articles and book chapters on contact lenses and anterior segment disease.
Education
Doctor of Optometry, Salus University (1996)
Publications
Orthokeratology and Kids: Risks and Benefits, Review of Cornea and Contact Lenses, May 2012
Semi-Scleral Applications for Healthy Eyes, Contact Lens Spectrum, October 2011
Scleral Lens Fitting Guide, Contact Lens Spectrum, Ocotber 2010
Corneal Dystrophy Diagnosis and Treatment, Contact Lens Spectrum, Dec 2010
Differences in Deep Lamellar Keratoplasies, Review of Cornea and Contact Lenses, June 2010
Comanaging Premium IOL's, Review of Cornea and Contact Lenses, June 2009
Beyond the Limbus, Corneoscleral Lenses in Clinical Practice, Review of Cornea and Contact Lenses, April 2008
An Evaluation of Presbyopic Correction Modalities, Contact Lens Spectrum, June 1998, pp 31-37
Presentations
Presented at the Fedopto World Congress of Optometry Meeting, Cartagena, Colombia, October 2013: Myopia Control Update 2013, Scleral Lens Fitting Workshops
Presented at the Chinese Ophthalmology and Optometry Congress, April 2013, Shanghai, China: Compliance in Ortho-K, Scleral Lenses for Neurotrophic Keratopathy, Correction of Astigmatism with Orthokeratology, Aftercare of Orthokeratology Patients
Lecturer at the American Academy of Optometry Ellerbrock Education 2007, 2008, 2009, 2010, 2011, 2012, 2013
Lecturer at the Contact Lens Society of America Meeting, 2009, 2012, 2013
Presented at the Duke University / University of North Carolina Annual Eye Meeting, April 2012: Controversies in Contact Lenses, Scleral Lens Fundamentals
Lecturer at the Global Specialty Lens Symposium, 2008, 2009, 2010, 2011, 2012, 2013
Presented at the New Jersey Optometric Association Winter Meeting, February 2012: Corneal Dystrophies, Diagnosis and Management, Keratoconus Fitting Techniques
Presented at the Delaware Optometric Association Winter Meeting, January 2012: Controversies in Contact Lenses, Pre- and Post- Op Management of the Cataract Patient, Keratoconus Fitting Techniques
Presented at the Quebec Optometric Association Fall Meeting, October 2011: Corneal Dystropies, Diagnosis and Management